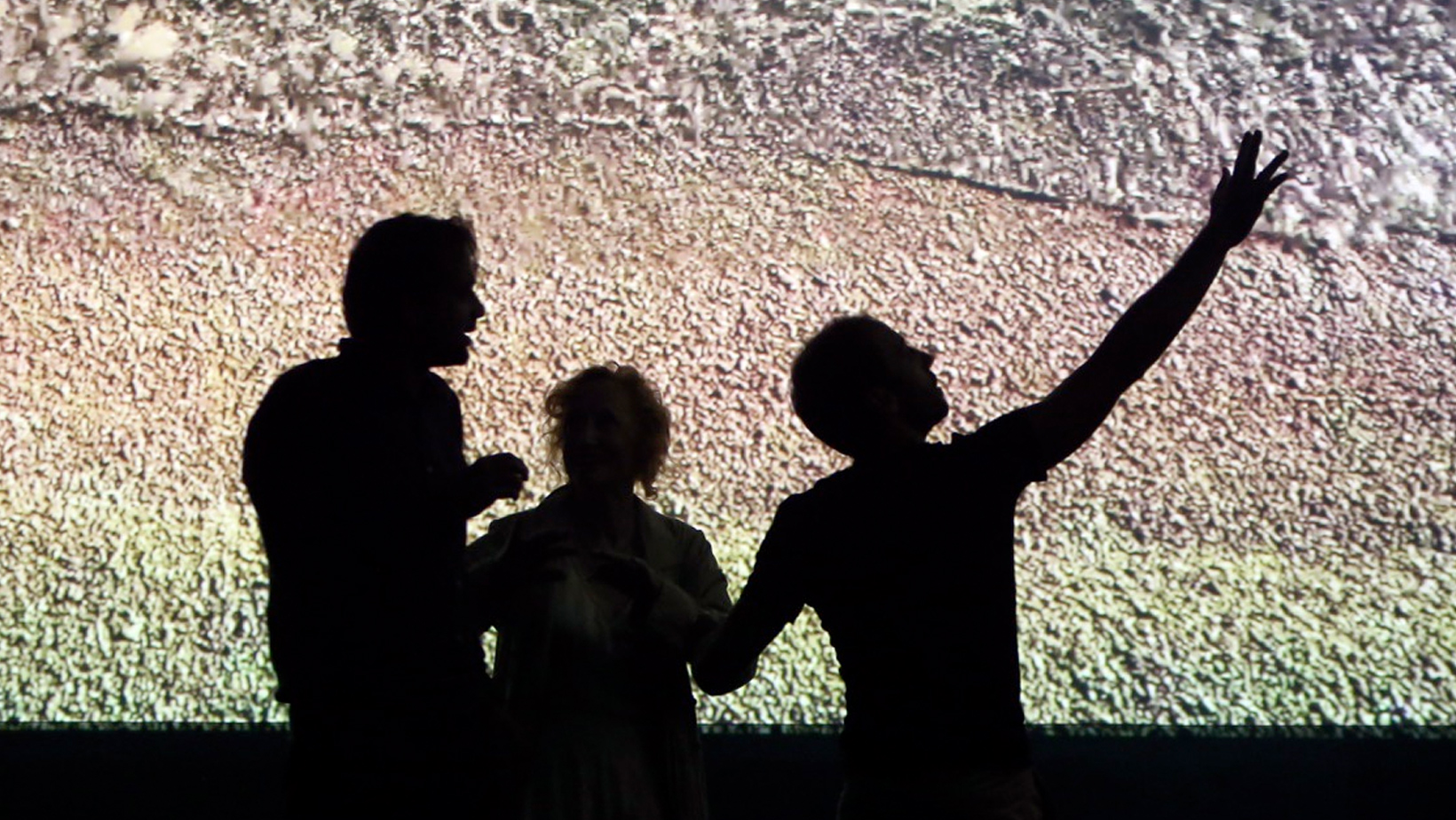 The year is 2045. An abandoned city in Germany.
There, where the old water tower used to stand, two strangers are waiting for a transport to one of the protected zones. The two men have pulled a woman, whose fate they do not know, out of the water and hold her tightly in their arms. It is Antigone, the fighter.
The ocean has worked its way to the north of the city and on the one hand has already flooded many cities and landscapes in Europe with sea water, on the other hand there is great heat and drought. Drinking water is the most limited resource.
The three people travel back in their past - that is, our present - to find out where the chances to fight the threatening future, to save humanity from destruction, had been missed back then. They are accompanied by the "report" of an elderly woman, a poet who tells about the hardship and the disappearing drinking water from the perspective of a melting glacier.
The performance is shaped by two Spanish dancers, an actress and an actor from Germany. They communicate in their native languages: German, English and Spanish. A drama and dance evening with impressive visualization through specially created videos about the beauty, power and fragility of our nature and the disturbed dialogue between people and the environment.
Everything you do or don't do has its consequence.
Dossier:
english
|
deutsch
|
català
Artistic direction
Katja Lebelt
Direction
Matthias Brenner
Performance
Cornelia Heyse, Andrea Cruz, Fabian Oehl
Marc de Pablo
Choreography
Andrea Cruz
Video & photography
Santiago Stankovic
Photography Frankfurt Oder
Mathias Rümmler
Music composition
Viola Kramer
Production & Direction assistance
Charlotte Heyse
Communications & Graphic design
Estela M. Fernández