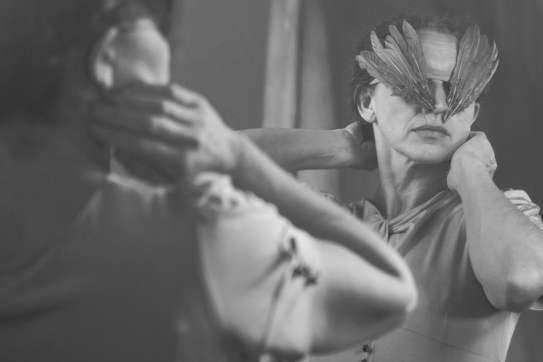 Las Hermanas Veran (the Veran sisters) is a dance project inspired by contemporary photography and how motion pictures and photographs can be translated into choreographies. This project aims to wonder about its emotional content, the aesthetic meaning which transcends the images. It is from this perspective that Andrea Cruz develops her choreography where the body, the image and the memory join to create a story that goes beyond the same static-imagined choreography.
Las Hermanas Veran have lost everything except their childhood memories where they shelter to live again the images of their noble family, the stuffed pets, the spectral furniture, the fire of the big family house, tea time routines and all the buried dreams and utopias to be observed and lived day by day.
This project is led by Andrea Cruz, who is in charge of the choreography and stage design. The soundtrack is a selection of classical and baroque religious music linked by ambiences created by contemporary and pop-rock composers Kiko Barrenengoa and José Miguel Puigserver. Lighting and sound design by Tomeu Gomila. Katja Lebelt worked together with Andrea Cruz on the costumes design and dressmaking. Mathias Rümmler made the the photographic research and documentation.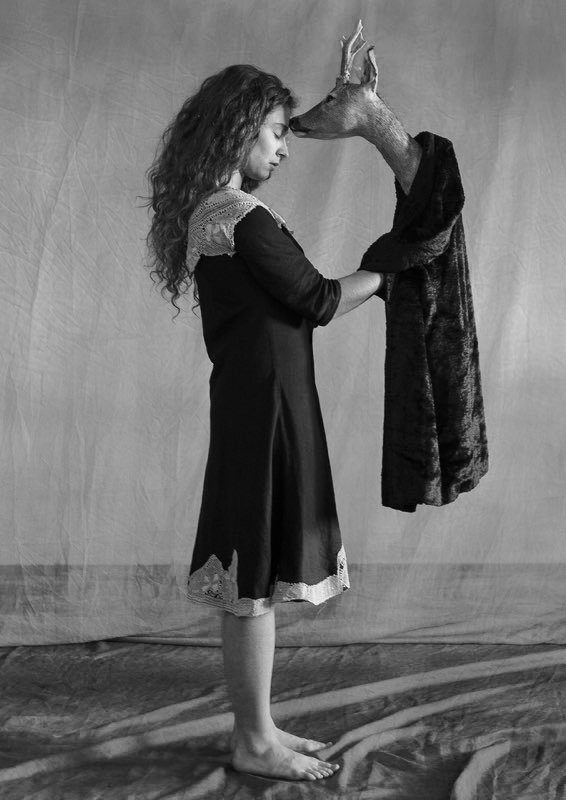 | | |
| --- | --- |
| Direction, Choreography | Andrea Cruz |
| Dancers | Naroa Galdós, Andrea Cruz |
| Choreography assistant | Amelia Llop |
| Music composers | Kiko Barrenengoa, José Miguel Puigserver |
| Costum Design | Katja Lebelt |
| Lighting and sound design | Tomeu Gomila |
| Photography | Mathias Rümmler, Vicenç Gomila |
| Executive production | Victoria Kersul |
| | |