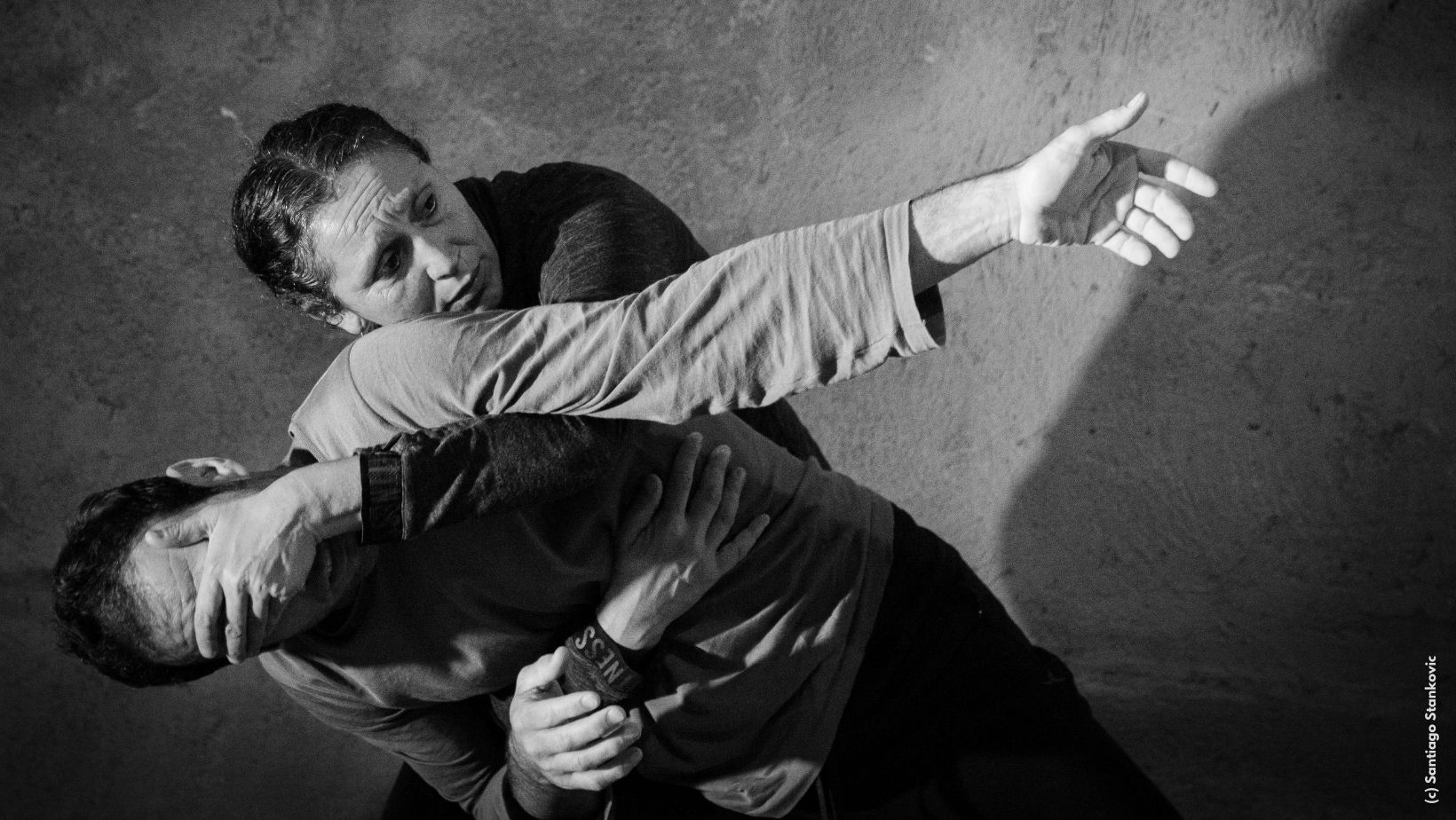 One of the Arab world's most fascinating contemporary artists, Fadi Yazigi first began drawing as a child and has never looked back since. Born in Syria, Yazigi studied at the Faculty of Fine Arts of Damascus University, gaining a bachelor's degree in fine arts specializing in sculpture in 1988. He still lives in Damascus today with his family and works full-time at his studio in the old city. As a figurative painter, Yazigi's work revolves around people and human emotions with a nostalgic sensibility towards the individuals that he encounters. A strong facet of his work is experimenting with new materials and techniques, allowing him to continuously increase the range of his oeuvre.
Yazigi's art is housed in numerous public collections including The British Museum (London), Atassi Foundation (Dubai), The Delfina Foundation (London), Kaleemat Foundation, (Istanbul), A.M. Qattan Foundation (London) and Abu Dhabi Tourism & Culture Authority (UAE), as well as private collections throughout the Middle East, Europe, Asia and the USA. In 2007, Yazigi was the Delfina Foundation artist-in-residence, Middle East representative (London);
Fadi Yazigi selected 11 artists working and living in Damascus. The exhibition will give a feeling of the artistic and very sensitive way to reflect the situation in Damascus. During the Think Tank Fadi Yazigi mentioned that it is necessary to show the world that there are still artists working. He said it is necessary to make that visible. Fadi brought all the artworks with his Carry-on baggage to Mallorca - so the works will be shown unframed and pure.
What has happened in a society after the end of a dictatorship? What was before? How is life in a dictatorship? How do people live together afterwards? How can people re-encounter after a dictatorship, or after a war? Which processes are similar, which are specific? How does it feel having to leave one's home country? And how does having to come back feel after one has already accommodated to a new "home country"? Is coming back possible after all? Integration or assimilation or a parallel society? Which yearning lingers? Which memories remain, which will be suppressed? Which culture does one take wit them? And what is necessary to prevent another dictatorship to emerge? What are the preconditions for a "culture of remembrance", and what is such culture important for?
These questions were initially planned to be topics of the dance and video performance of teatreBLAU, when the project was being developed. The start of the rehearsals, however, plunged into a situation that creates completely different views on societal cohabitation. Which game are we in? Performers Andrea Cruz, Jol Alholo and Marc de Pablo take up this question to get into a dialogue with their audience.
The performance can be booked. Please contact: contact@teatreblau.eu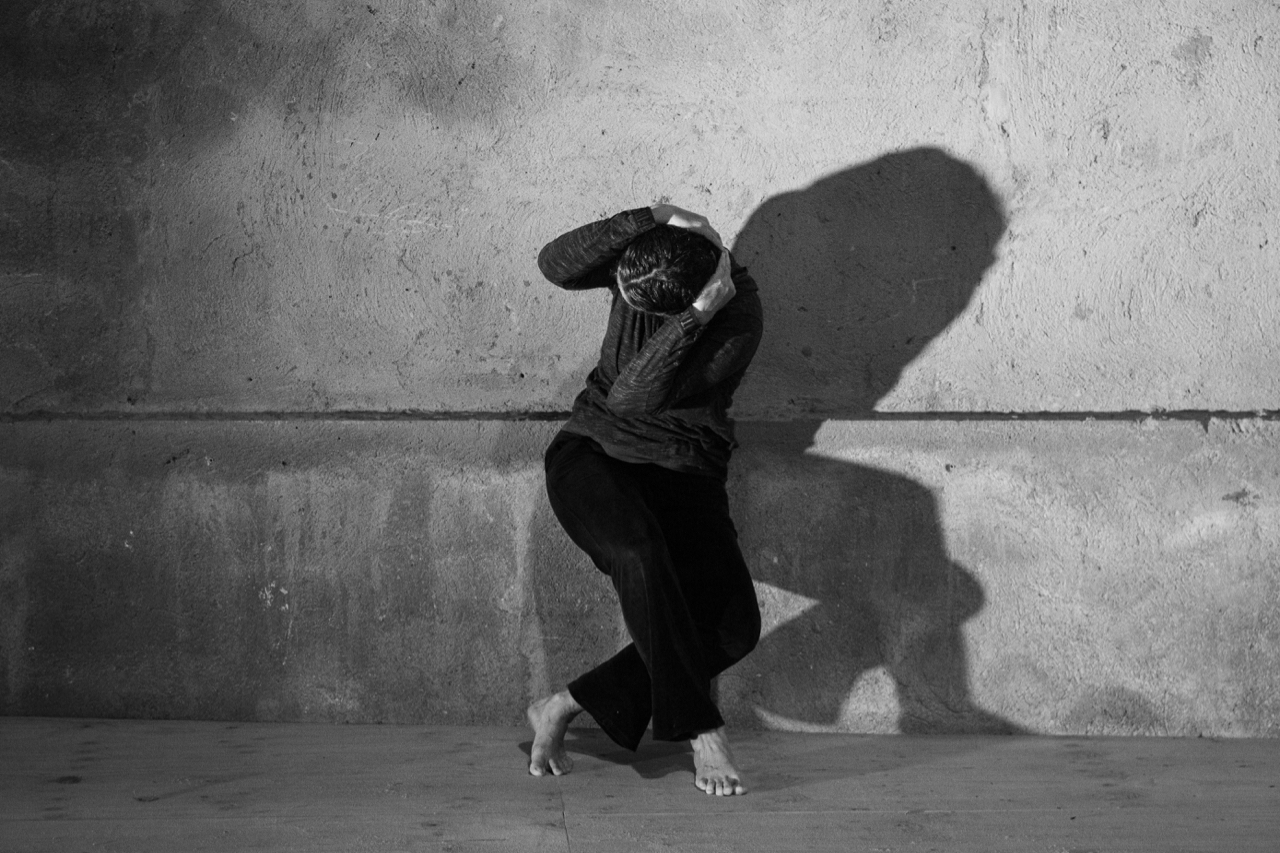 | | |
| --- | --- |
| Head of production, concept, costumes & stage design | Katja Lebelt |
| Choreography and dance | Andrea Cruz, Marc de Pablo and Jol Alholo |
| Direction | Arne Pohlmeier |
| Video and Photography | Santiago Stankovic |
| Controlling | Sabine Völker |
| Production assistent | Jolan Porst |
| Costumes and Choreography | Amelia Llop/ Martha Gräfe (cost.) |
| German voice | Matthias Brenner |
| Graphic design | Can Momo Creative Studio |
| Web design | Malte Thie |