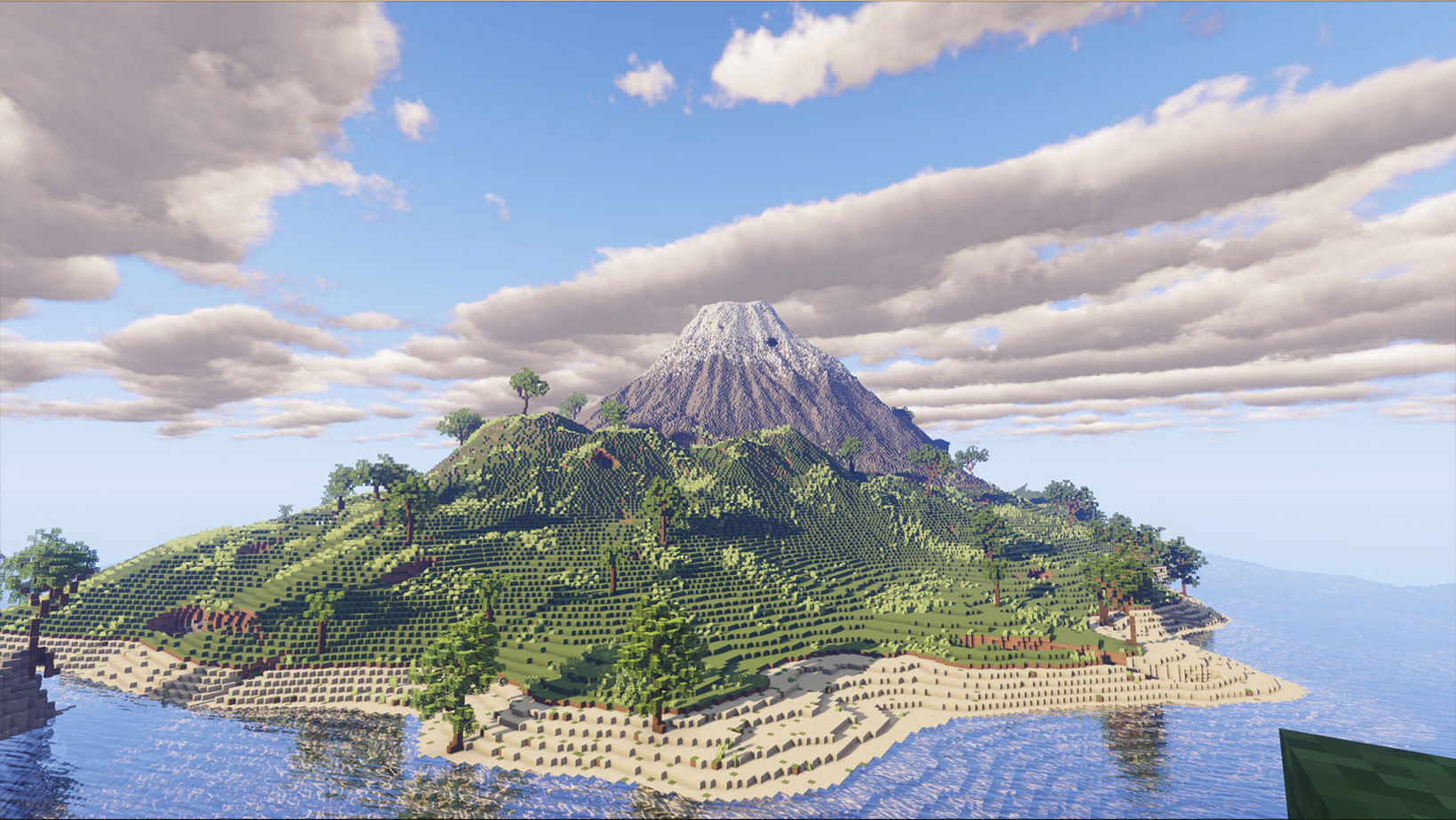 How do an Offenbachiade and the digital world go together? Can an opera like "Ba - Ta - Clan" still inspire an audience today? What does the opera's story have to do with us today?
The characters in the original version of "Ba - Ta - Clan" live a life they dislike, in a place they didn't desire to be in. In their search for happiness, they ended up in a world they didn't really want to reach.
In the new version, this original idea is maintained: The main characters - drawn in the Offenbachian style of dark humour. They will tell us how their ambition has led them to cross borders and sail unknown seas to find the new opportunities that their "homeland", where they are unhappy, has denied them. But what if those borders, those unknown seas, that homeland were virtual? What if the reality they wanted to be in was a virtual world? Because everything there is simpler, more colorful, easier - and you can change anything?
Offenbach's brilliant music is rearranged, rewritten, and modernized; its wit, charm, and beauty are enhanced. Through the inclusion of synthesizer and drumset (together with 12th strings), this version changes moods and styles in a multi-faceted way. Downright rock parts mix with classical and romantic diction; Tobias Leppert will collaborate with conductor Jürgen Bruns and sound artist Julio Arcalá Fanti for this. The stage design by Katja Lebelt consists of 4 video projectors, light and computer animations, which also determine the costume design of the characters. It will be directed by Spanish Biel Ramis Jorda.
The new version of Ba-Ta-Clan is teatreBLAU's first project of the series "BrandenburgOpera". The project is carried out in collaboration with the Prussian Chamber Orchestra (Preußisches Kammerorchester), the Dominican Monastery Prenzlau (Dominikanerkloster Prenzlau) and BL-Arts en Viu. In this first project, the cross-disciplinary team of musicians, video artists, singers, set and costume designers, writers and directors is developing a new form of musical theater.
Wie passen eine Offenbachiade und die digitale Welt zusammen? Kann eine Oper wie "Ba - Ta - Clan" heute noch ein Publikum begeistern? Was hat die Geschichte der Oper heute mit uns zu tun?
Die Figuren in der Originalfassung von "Ba - Ta - Clan" leben ein Leben, welches ihnen nicht gefällt und an einem Ort, an dem sie nicht sein wollen. Auf der Suche nach dem Glück geraten sie in eine Welt, in die sie eigentlich nicht gelangen wollten.
In der neuen Fassung wird diese ursprüngliche Idee beibehalten: Die Hauptfiguren sind, nach Offenbachscher Art, bitterböse gezeichnet. Sie werden uns erzählen, wie ihr Ehrgeiz sie dazu gebracht hat, Grenzen zu überschreiten und unbekannte Meere zu befahren, um die neuen Möglichkeiten zu finden, die ihnen ihr "Heimatland", in dem sie unglücklich sind, verwehrt hat. Aber was wäre, wenn diese Grenzen, diese unbekannten Meere, dieses Heimatland virtuell wären? Was wäre, wenn die gewünschte Realität eine virtuelle Welt wäre, in die sie sich hinein wünschen? Weil dort alles einfacher, bunter, leichter ist - und man alles verändern kann?
Die geniale Musik Offenbachs wird neu arrangiert, umgeschrieben und modernisiert; ihr Witz, der Charme und die Schönheit werden noch verstärkt. Durch die Einbeziehung von Synthesizer und Drumset (im Zusammenspiel mit 12. Streichern) wechselt diese Fassung facettenreich die Stimmungen und Stile. Geradezu rockige Teile vermischen sich mit klassischer und romantischer Diktion; Tobias Leppert wird dafür mit dem Dirigenten Jürgen Bruns und dem Soundkünstler Julio Arcalá Fanti zusammenarbeiten. Das Bühnenbild von Katja Lebelt besteht aus 4 Videoprojektoren, Licht und Computeranimationen, die auch das Kostümbild der Figuren bestimmen. Die Regie übernimmt der Spanier Biel Ramis Jorda.
Die Neufassung von Ba-Ta-Clan ist das das erste Projekt von teatreBLAU aus der Reihe "BrandenburgOper". Das Projekt wird in Zusammenarbeit mit dem Preußischen Kammerorchester, dem Dominikanerkloster Prenzlau und BL-Arts en Viu durchgeführt. In diesem ersten Projekt entwickelt das spartenübergreifende Team aus Musikern, Videokünstlern, Sängern, Bühnen- und Kostümbildnern, Textern und Regisseuren eine neue Form des Musiktheaters.
Artistic director / project management /
stage design

Katja Lebelt
Artistic direction / musical direction
Jürgen Bruns
Director
Biel Jordà
Orchestra
Preußisches Kammerorchester
Video
Santiago Stankovic
Animation
Lukas Thiele
Costumes
Maria Miró
Arrangement
Tobias Leppert
Piano
Sergi Sellés
Production assistance
Charlotte Heyse
Music pedagogy and production
Anne Kathrin Meier
Lighting and technology
Pepe Gelabert
Social media and graphics
Charlotte Heyse / Javier Tubert
Correpetition
N.N., Insa Bernds
FANG-NI-AN
Constanze Jader (mezzo-soprano)
KE-KI-KA-KO
Yichi Xu (tenor)
KI-KE-RI-KI
Shokri Francis Raoof (bass-baritone)
TSI-TSEN-PO-PO
Maia Planas (soprano)
Performance material
Boosey & Hawkes
German version
Jean Abel
Künstlerische Leitung / Projektleitung /
Bühnenraum:

Katja Lebelt
Künstlerische Leitung / Musikalische Leitung
Jürgen Bruns
Regie
Biel Jordà
Orchester
Preußisches Kammerorchester
Video
Santiago Stankovic
Digitales Bühnendesign
Theo Lebelt
Animation
Lukas Thiele
Kostüme
Maria Miró
Arrangement
Tobias Leppert
Piano
Sergi Sellés
Produktionsassistenz und Übersetzung
Charlotte Heyse
Musikpädagogik und Produktion
Anne Kathrin Meier
Öfentmichkeitsarbeit
Dr. Brigitte Kruse/Charlotte Heyse
Licht und Technik
Pepe Gelabert
Social Media und Grafik
Charlotte Heyse / Javier Tubert
Korrepetition
N.N., Insa Bernds
FANG-NI-AN
Constanze Jader (Mezzosopran)
KE-KI-KA-KO
Yichi Xu (Tenor)
KI-KE-RI-KI
Shokri Francis Raoof (Bassbariton)
TSI-TSEN-PO-PO
Maia Planas (Sopran)
Aufführungsmaterial
Boosey & Hawkes
Deutsche Fassung
Jean Abel