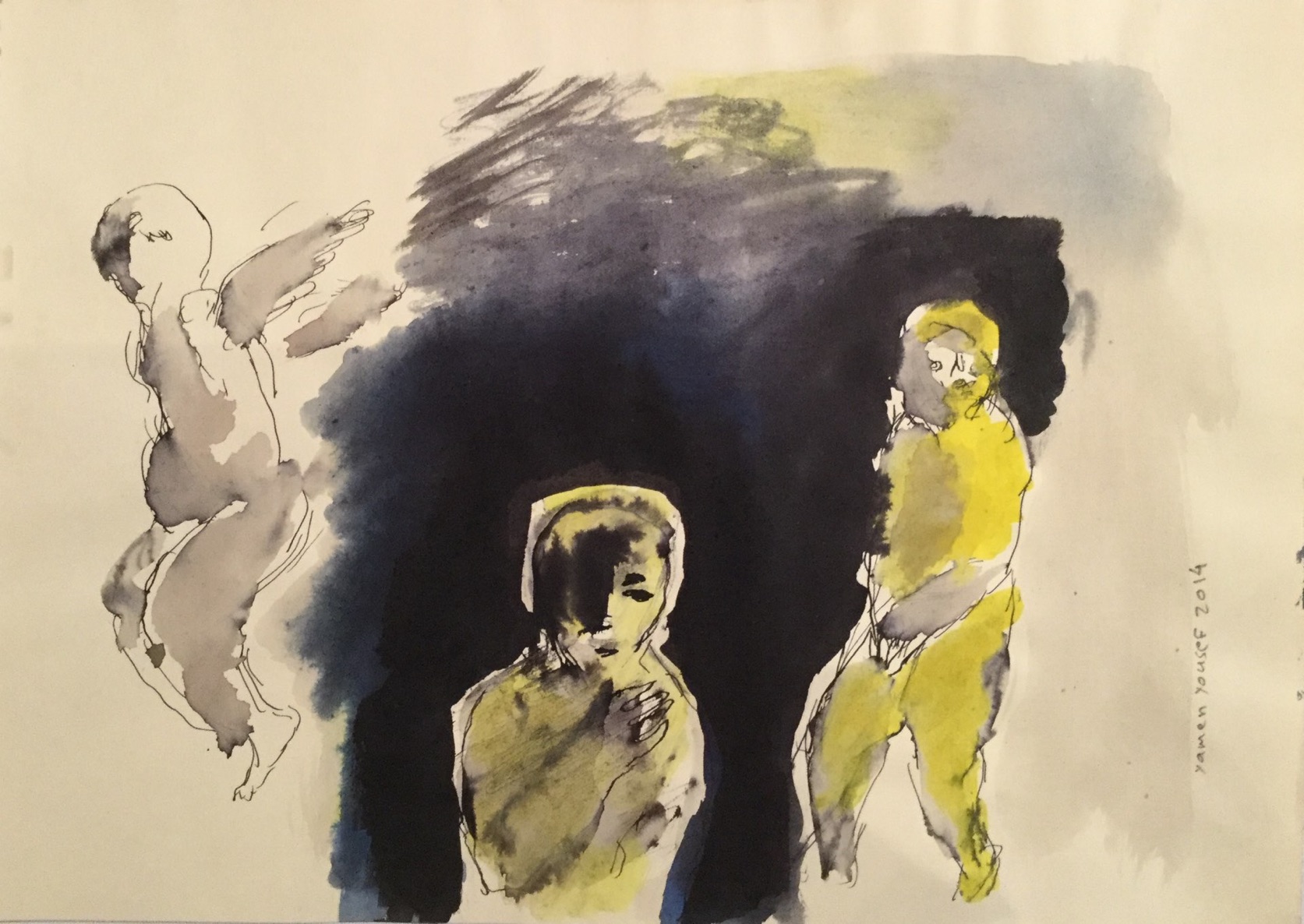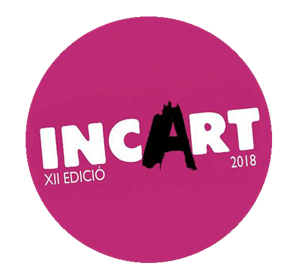 One of the Arab world's most fascinating contemporary artists, Fadi Yazigi first began drawing as a child and has never looked back since. Born in Syria, Yazigi studied at the Faculty of Fine Arts of Damascus University, gaining a bachelor's degree in fine arts specializing in sculpture in 1988. He still lives in Damascus today with his family and works full-time at his studio in the old city. As a figurative painter, Yazigi's work revolves around people and human emotions with a nostalgic sensibility towards the individuals that he encounters. A strong facet of his work is experimenting with new materials and techniques, allowing him to continuously increase the range of his oeuvre.
Yazigi's art is housed in numerous public collections including The British Museum (London), Atassi Foundation (Dubai), The Delfina Foundation (London), Kaleemat Foundation, (Istanbul), A.M. Qattan Foundation (London) and Abu Dhabi Tourism & Culture Authority (UAE), as well as private collections throughout the Middle East, Europe, Asia and the USA. In 2007, Yazigi was the Delfina Foundation artist-in-residence, Middle East representative (London);
Fadi Yazigi selected 11 artists working and living in Damascus. The exhibition will give a feeling of the artistic and very sensitive way to reflect the situation in Damascus. During the Think Tank Fadi Yazigi mentioned that it is necessary to show the world that there are still artists working. He said it is necessary to make that visible. Fadi brought all the artworks with his Carry-on baggage to Mallorca - so the works will be shown unframed and pure.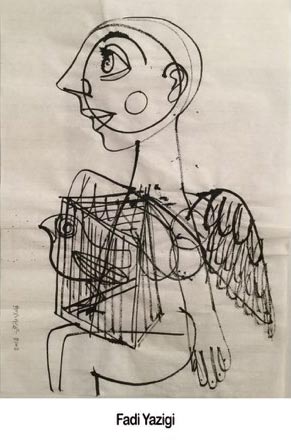 Juhayda Albitar
Abdullah Murad
Youssef Abdelke
Maiesam Mallisho
Zavien Youssef
Alaa Sharabi
Yamen Yousef
Sally Al-Sayegh
Moneer el Shaarani
Tarek Butayhi
Fadi Yazigi